Bob Hairstyles: this seasons hottest celeb cut
Posted on
Bob hairstyles are having a moment. With a new celeb joining the bob brigade practically daily, even those of us wed to our long locks are considering the chop.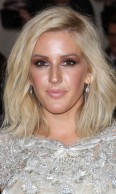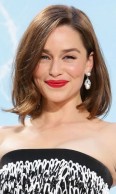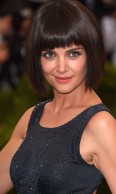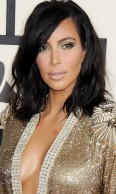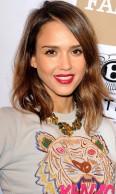 Where tousled bed heads and swept-over curls used to be the style of choice, the low-maintenance and casual benefits of bobs are encouraging more and more stars to try out the trend.
While it's understandable to be wary of a super-short pixie crop, bobs are flattering and versatile - and the possibilities are endless. Go for a layered long bob hairstyle like Rosie Huntington-Whiteley, or, for more of an edgy look, try a textured short bob hairstyle like Emma Stone.
Even when it's cut, the styles aren't limited. You can go sleek and neat a la Rose Byrne and Marion Cotillard (who works a chic bob hairstyle with a fringe), choppy like Sienna Miller's, or even experiment with retro-look victory curls like January Jones.
Our favourite length, and the won that's winning over even the least likely of celebs, is the long bob. Quelle surprise, Alexa Chung hot off the mark with the trend and since then everyone from Rosie Huntington-Whiteley to Jessica Alba has gone for the chop.
More recently, Sienna's new short cut has got us all considering going drastic. As has Kate Hudson's classic bob; proving even the beachiest of babes can pull it off.
If you're wary, understandably, of committing to a bob, try faking one first. It's the perfect way to see what you'd look like, or just dabble with the on point hairstyle for a special occasion. We teamed up with L'Oreal's UK ambassador and fashion week hair maestro Syd Hayes to find out how to do the perfect faux bob.
Check out all these different short hair ideas and let the immaculately-styled stars show you how fabulous bob hairstyles can be...
Read more at http://www.instyle.co.uk/hairstyles/hair-trends/bob-hairstyles#Cy83vlED6qOqA5e5.99